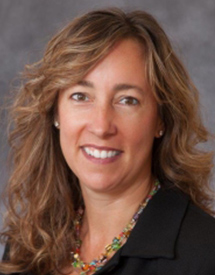 Deborah Straka-DeMarco, PT
Deborah Straka-DeMarco is a physical therapist with specialization within Pediatric Rehabilitation in the area of high-risk infants and children ages 0-3 years old.
Mrs. Straka-DeMarco is the Physical Therapy Consultant for Morristown Medical Center's Neonatal Intensive Care Unit treating premature and high-risk infants. She offers physical therapy services for the infants, and also gives family informational seminars which focus on topics related to enhancing infant development. She is a member on the team of specialists for the Craniofacial Center at Morristown Medical Center. As a member of this team, Mrs. Straka-DeMarco collaborates to identify the multifaceted needs of each patient with congenital or acquired craniofacial anomalies.
In addition to providing professional lectures, she also presents ongoing community lectures regarding pediatric physical therapy. Some recent audiences include the Mom's of Multiples for Somerset County, Morris County; local day cares and preschools, Enhancing your child's gross motor skills; the Somerset Hills YMCA; and Bernards' Township Kids Health Awareness Day.
Deborah Straka-DeMarco began her career as a physical therapist in January 1993 at JFK Johnson Rehabilitation Institute/JFK Medical Center, in Edison, New Jersey. She then became the Physical Therapy Clinical Specialist at the Pediatric Rehabilitation Department. In addition, she was the physical therapist at the Neonatal Intensive Care Unit and High Risk Infant Follow-Up program at the Children's Hospital of NJ at Newark Beth Israel Medical Center. During this time, she was the founder and coordinator of the Developmental Care Committee, which implemented developmental care into the NICU and incorporated developmental intervention into the written policies and procedures.
Mrs. Straka-DeMarco has also worked as a physical therapist in adult rehabilitation in Acute Care, Outpatient Therapy and Sub-acute Rehabilitation Departments. Since 1996, she has presented lectures on various facets of pediatric rehabilitation on the local, state and national levels.
Location(s)
Medical School
Quinnipiac College, Hamden, CT
Languages Spoken
English
Specialty
Physical Therapy
SCHEDULE A CONSULTATION
To schedule a private consultation with NJ Craniofacial Center, please call our office or request an appointment online. We look forward to your visit.
131 Madison Avenue, Third Floor, Morristown, NJ 07960
Visit NJ craniofacial center for all of your child's craniofacial needs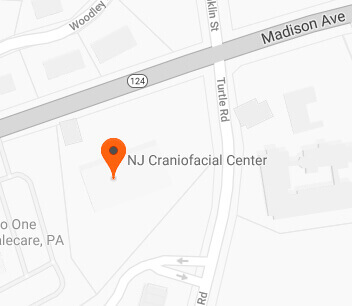 Address
131 Madison Ave, Third Floor Morristown, NJ 07960
Phone
Schedule A Consultation