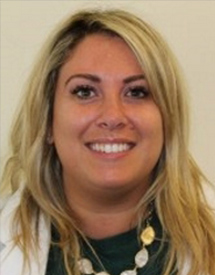 Laura Natoli, APN
In January 2012, Laura graduated from Seton Hall University College of Nursing with her Bachelor's Degree in Nursing. She started her nursing career at St. Joseph's Regional Medical Center. She worked as a registered nurse in Telemetry and the Intensive Care Unit until she pursued her interest in pediatrics. She then worked on the Pediatric unit and has PICU and Intermediate Nursery experience. Laura served as a member of St. Joseph's Nurse Practice Council for 4 years. She organized their first Children's Hospital Bone Marrow Donation Drive, "Will You Marrow Me?"
In January 2017, Laura graduated from Seton Hall University College of Nursing with her Pediatric Nurse Practitioner Master's degree. During her graduate education, she worked as a Graduate Teaching Assistant at SHU to educate and assist nursing students. She is nationally certified from the Pediatric Nursing Certification Board. She is currently working on completing her Registered Nurse First Assistant. Laura is obtaining her RNFA to expand her skills into the operating room under the mentorship of Dr. Mazzola and Dr. Tomycz. She plans to provide a more comprehensive quality of care to her patients.
Laura maintains membership to the American Association of Nurse Practitioners, New Jersey State Nurses Association, and Sigma Theta Tau Honor Society of Nursing. She has active privileges at Morristown Medical Center, Hackensack University Medical Center, Overlook Medical Center, and Saint Barnabas Medical Center.
Outside of her professional responsibilities, Laura is involved with the Leukemia and Lymphoma Society, Be the Match Bone Marrow National Donor Program, and National Multiple Sclerosis Society. She enjoys spending summers down the shore with her family and friends.
Location(s)
NJ Pediatric Neuroscience Institute – Hackensack
Medical School
Seton Hall University College of Nursing
Languages Spoken
English
Specialty
Nurse
Pediatric Nurse
Physician Assistant
SCHEDULE A CONSULTATION
To schedule a private consultation with NJ Craniofacial Center, please call our office or request an appointment online. We look forward to your visit.
131 Madison Avenue, Third Floor, Morristown, NJ 07960
Visit NJ craniofacial center for all of your child's craniofacial needs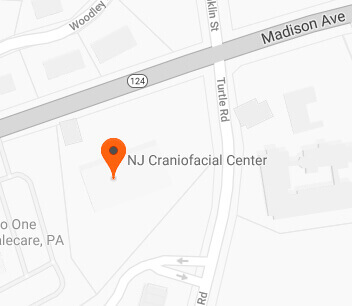 Address
131 Madison Ave, Third Floor Morristown, NJ 07960
Phone
Schedule A Consultation