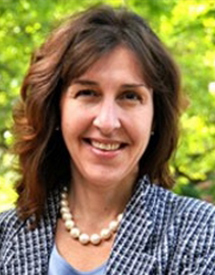 Catherine A. Mazzola, MD
Dr. Catherine Mazzola completed her Pediatric Neurosurgical Fellowship at the University of Pittsburgh and finished her residency training in neurological surgery at UMDNJ-New Jersey Medical School. Dr. Mazzola is certified by the American Board of Neurological Surgeons and the American Board of Pediatric Neurological Surgery. Dr. Mazzola is also the Director of the Craniofacial Center at Atlantic Health Systems-Goryeb Children's Hospital and also developed the Pediatric Neuromuscular Center at Goryeb Children's Hospital.
Dr. Mazzola has published several peer – reviewed articles and has presented numerous posters and abstracts at national neuroscience meetings. She has authored and co-authored more than twenty five papers, and has received grants from the Children's Pediatric Brain Tumor Foundation and The New Jersey State Cancer Commission. As an active and concerned pediatric neurosurgeon, Dr. Mazzola gives several lectures a year for patients and their families, nursing organizations, pediatricians, and residents. She is also involved in teaching pre-medical undergraduates, medical school students, and neurosurgery residents. Dr. Mazzola is currently the Chair of the Workforce committee for the Council of State Neurosurgical Societies and Northeast Regional Vice-Chair. She was elected to the Executive Committee of the Congress of Neurosurgical Surgery in April 2008, and is one of the few female Neurosurgeons in the state. Dr. Mazzola maintains membership in many prestigious organizations including; American Association of Neurological Surgeons, Congress of Neurological Surgeons, American Medical Association and the American Cleft Palate Association.
Click to download Dr. Mazzola's complete resume
Location(s)
NJ Pediatric Neuroscience Institute – Morristown
Medical School
University of Medicine and Dentistry of New Jersey, Newark, NJ
Residency
UMDNJ-New Jersey Medical School Newark, NJ
Fellowship
Children's Hospital,
University of Pittsburgh Medical Center Pittsburg, PA
Board Certifications
Pediatric Neurological Surgery
Neurological Surgery
Languages Spoken
English, Spanish
Specialty
Neurological Surgery
Pediatric Neurological Surgery
SCHEDULE A CONSULTATION
To schedule a private consultation with NJ Craniofacial Center, please call our office or request an appointment online. We look forward to your visit.
131 Madison Avenue, Third Floor, Morristown, NJ 07960
Visit NJ craniofacial center for all of your child's craniofacial needs