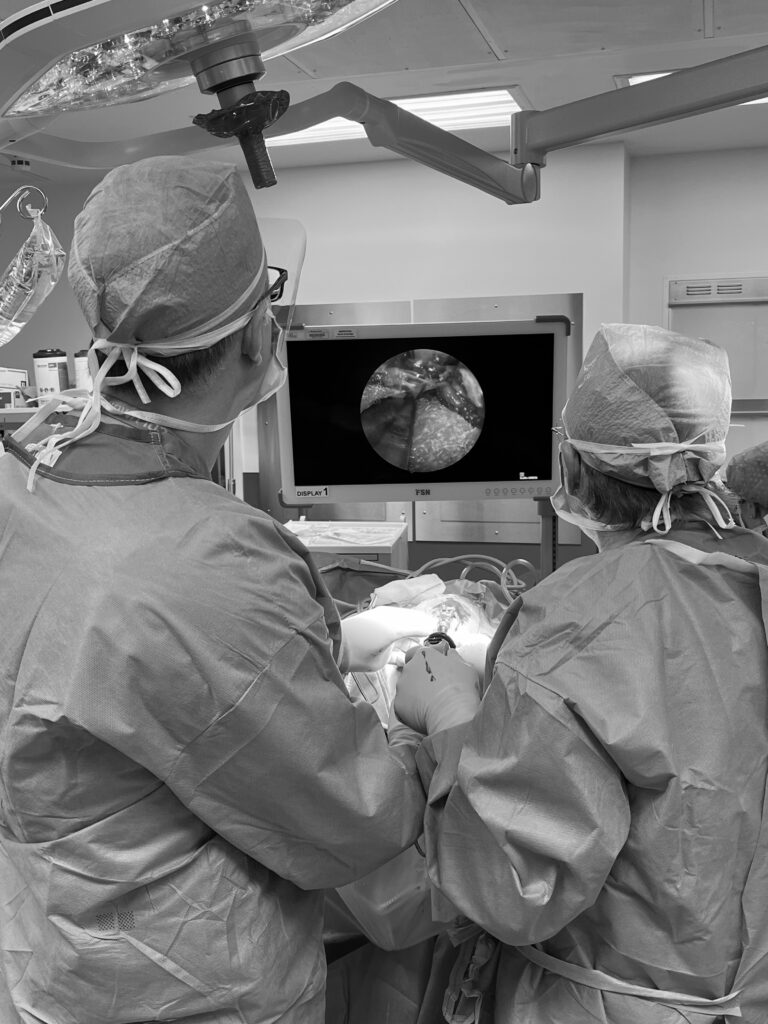 Endoscopic Craniectomy to treat craniosynostosis in the very young child
Craniosynostosis is a condition in infants or very young children in which bones of the head (that normally are not yet fused) become prematurely grown together. This creates a noticeable ridge, deforms the shape of the head, and causes compression against the developing brain.  It requires surgery to be cured.  For the very young child, fortunately, the operation called endoscopic craniectomy is a minimally invasive surgery that can cure this condition.  With the baby asleep under anesthesia, through only one very small incision on the scalp and by looking under the skin with a high-definition scope, the portion of bone which has prematurely closed can be removed.  This allows the brain to resume its rapid growth without any restriction.  Combined with the use of a molding helmet after the operation, the head and facial features reshape back a normal appearance as the child grows.  This technique is called minimally invasive, not only because the incision is small and is located on the scalp where hair can cover the site, but also because, compared to other techniques, it has a shorter operative time, involves a smaller amount of blood loss, has a faster recovery time, and does not involve any plates or screws.
SCHEDULE A CONSULTATION
To schedule a private consultation with NJ Craniofacial Center, please call our office or request an appointment online. We look forward to your visit.
131 Madison Avenue, Third Floor, Morristown, NJ 07960
Visit NJ craniofacial center for all of your child's craniofacial needs