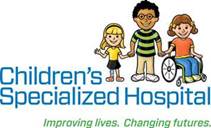 Dr. Catherine Mazzola works closely with the pediatric specialists and therapists at Children's Specialized Hospital of New Jersey. Through programs at the Mountainside campus, Dr. Mazzola donates her time and focuses her efforts on helping children with special needs, cerebral palsy and spina bifida. For more information please call us at 973-326-9000 or go to www.njpni.com.
SCHEDULE A CONSULTATION
To schedule a private consultation with NJ Craniofacial Center, please call our office or request an appointment online. We look forward to your visit.
131 Madison Avenue, Third Floor, Morristown, NJ 07960
Visit NJ craniofacial center for all of your child's craniofacial needs