From diagnosis to treatment, an expert at the New Jersey Pediatric Neuroscience Institute explains plagiocephaly
BY TATIANA SIKORSKYJ, APN, RNFA Published: June 23, 2022
Cranial Remolding helmet worn for the treatment of plagiocephaly. This 9 month old child is wearing the helmet while eating solid food and wearing a bib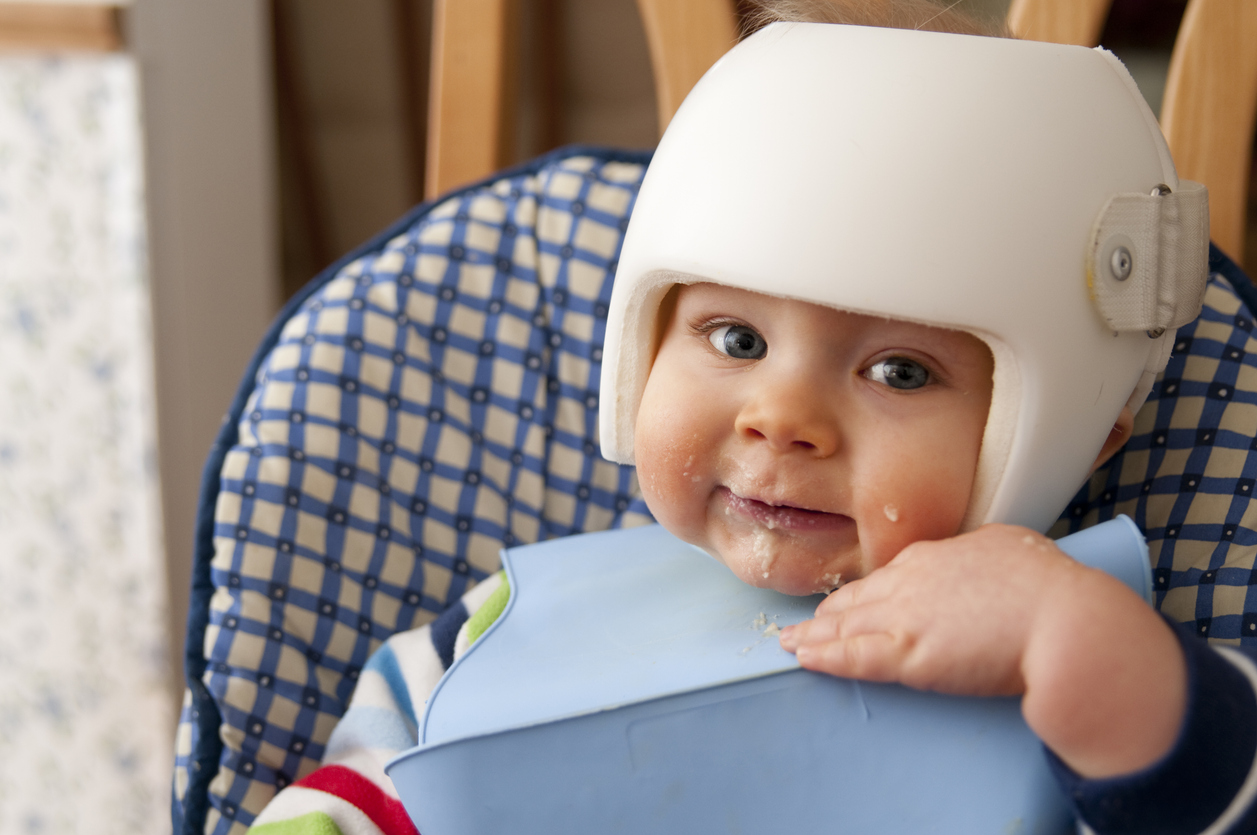 What is plagiocephaly?
Plagiocephaly (sometimes called deformational plagiocephaly or positional plagiocephaly) is a common and treatable disorder in infants.
Plagiocephaly develops when an infant's soft skull becomes flattened in one area due to prolonged pressure on that part of the head. Many babies develop plagiocephaly by sleeping regularly in one position. There are other types of plagiocephaly, some of which are caused by a serious condition called craniosynostosis. In craniosynostosis, the deformity is caused by premature closure of the fibrous joints ("sutures") between the bones of the infant.
Treatment for plagiocephaly usually includes special exercises, physical therapy, varying sleep position or wearing corrective helmets.
Click here for the complete article – https://www.njfamily.com/the-common-infant-disorder-every-parent-should-know-about/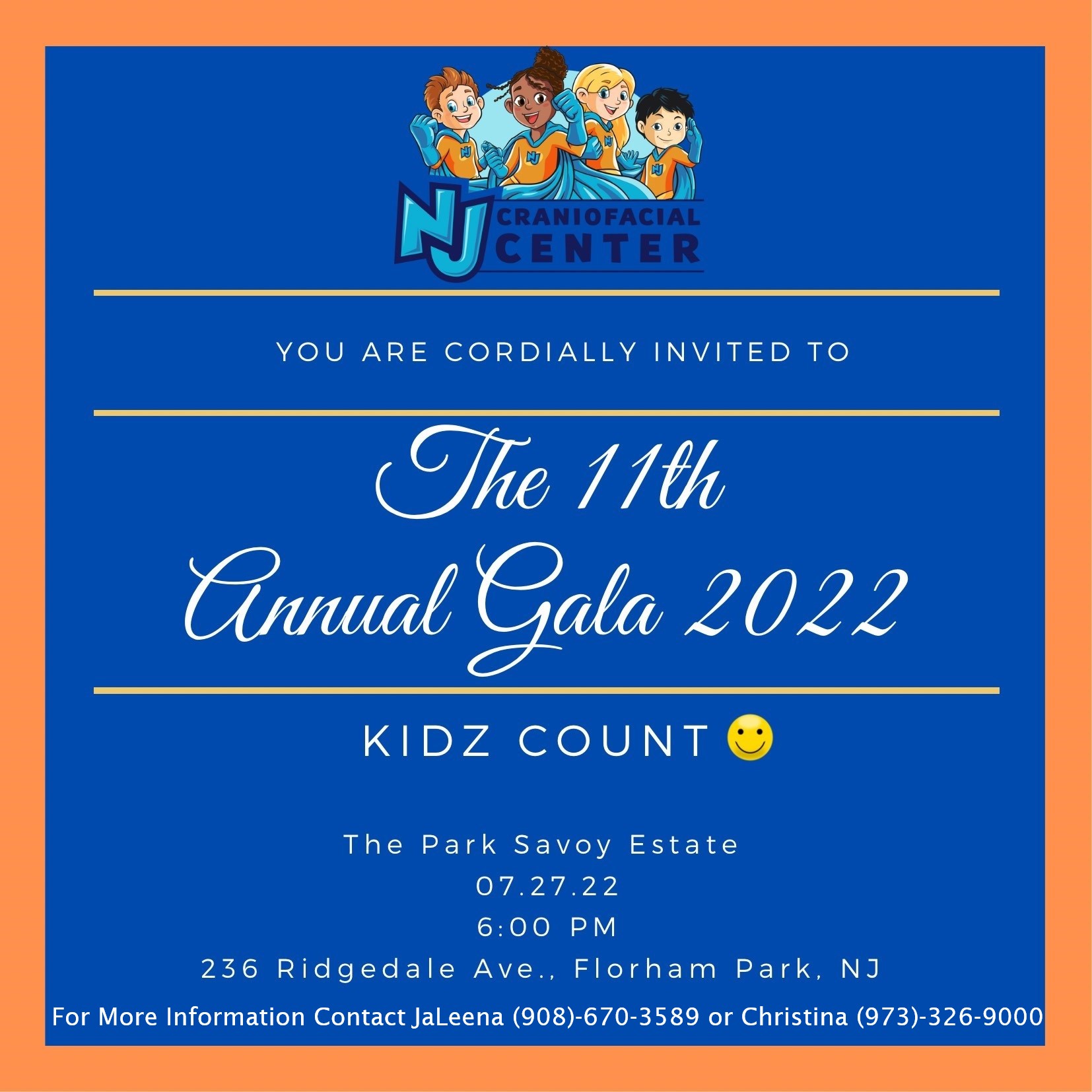 SAVE THE DATE!! – 11th Annual Gala 2022
Donating to the event helps in supporting
Kid Around the World!!
Craniofacial differences can have an impact on the emotional and psychological well-being of children around the world. We strive to provide children and their families the care and support they need to overcome these obstacles
Join us for a night filled with fun, great presentations, and your chance to win some great gift baskets, silent auction items or
50/50 raffle!
All donations help to support the NJ Craniofacial Center on their next mission trip!
Buy Tickets or Donate Here – https://www.eventbrite.com/e/nj-craniofacial-center-gala-tickets-299490091927?aff=erelexpmlt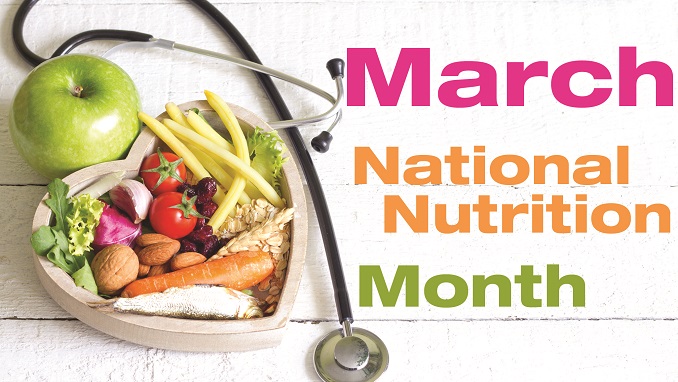 NJPNI's March newsletter is out! Check it out as we discuss nutrition and brain health – https://njpediatricneurosurgery.com/posts/news/march-2022-newsletter-national-nutrition-month/


Check out this article by Rosy C. Franklin, Ryan A. Behmer Hansen, Jean M. Pierce, Diomedes J. Tsitouras and Catherine A. Mazzola – "Broken Promises to the People of Newark: A Historical Review of the Newark Uprising, the Newark Agreements, and Rutgers New Jersey Medical School's Commitments to Newark" – https://www.mdpi.com/1660-4601/18/4/2117
What an amazing event it was this year. A big Thank You to all that attended and helped contribute to such a great cause at this year's event. Hope to see everyone at our event next year. Check out our photos from the 2021 NJ Craniofacial Center Gala. Enjoy!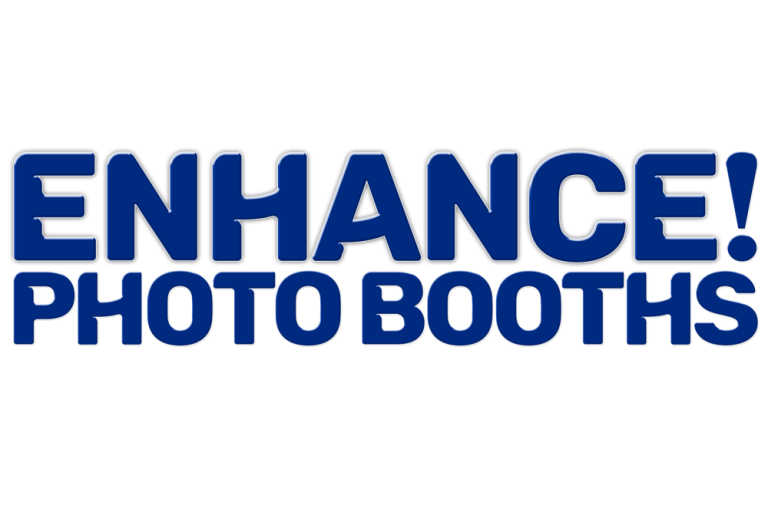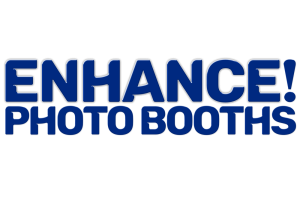 Check out the pictures that were taken by "Enhance! Photo Booths" at our 10th Annual NJ Craniofacial Gala. Enjoy!
https://www.enhancephotobooths.com/10th-annual-nj-craniofacial-center-gala
Donating to the event helps in supporting International Outreach!
Join us for a night filled with fun, great presentations, and your chance to win some great gift baskets, silent auction items or
All donations help to support the NJ Craniofacial Center and Developing Faces, Inc
on their next mission trip!
Check out the latest issue of New Jersey Special Needs Guide below featuring our ads for New Jersey Pediatric Neuroscience Institute, New Jersey Concussion Center, and New Jersey Craniofacial Center!
https://issuu.com/njkidsonline/docs/special_needs_spring_2021
Check out our latest ad below:
Infants, children, and adolescents with craniofacial anomalies have complex problems related to facial appearance brain growth, feeding, speech, hearing, breathing, dental and oral-maxillofacial development, and psychosocial development.
The NJ Craniofacial Center is an independent group of highly-trained physicians, dentists and specialized therapists who compassionately treat babies and children with a wide range of congenital and acquired craniofacial conditions.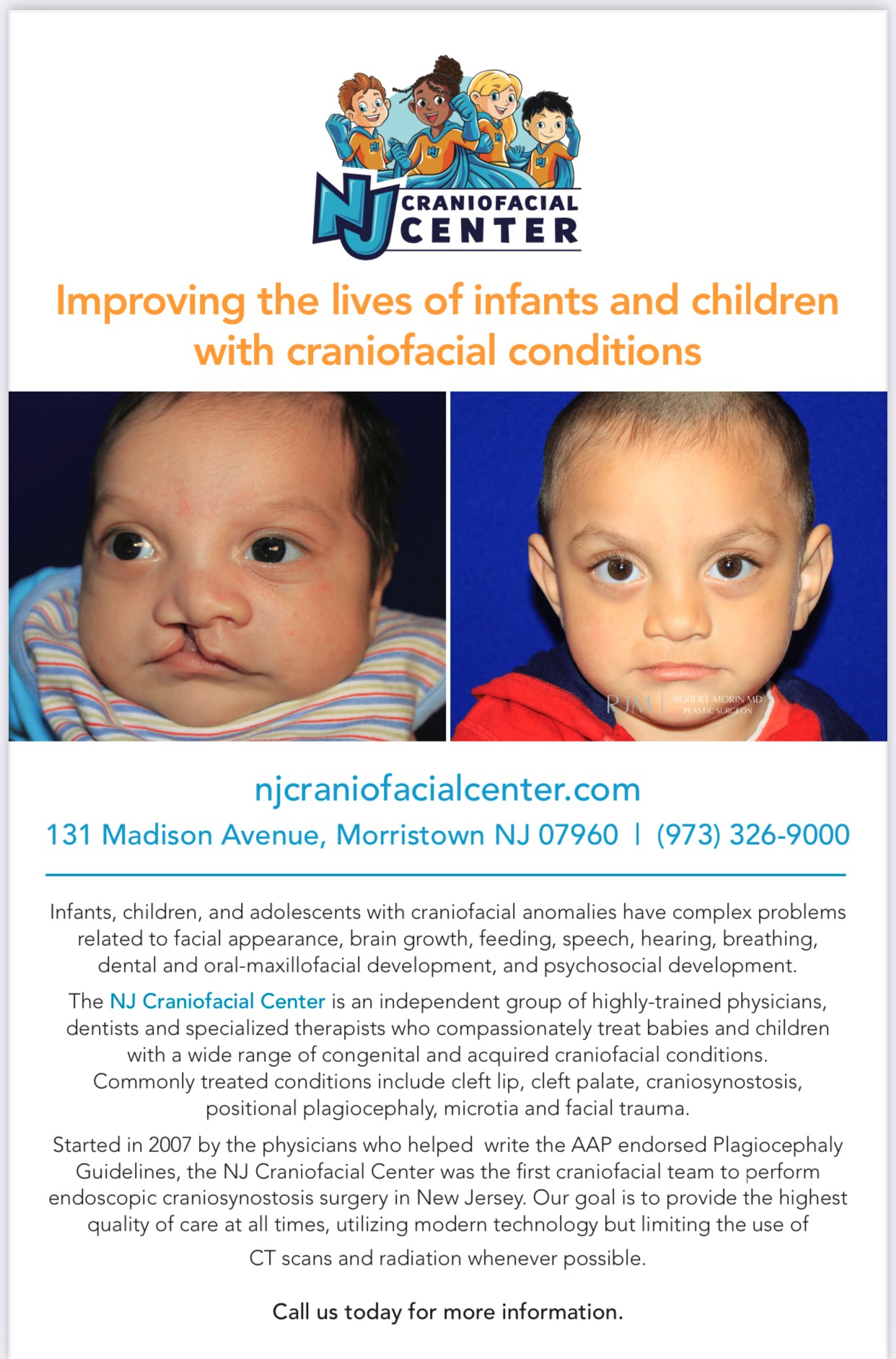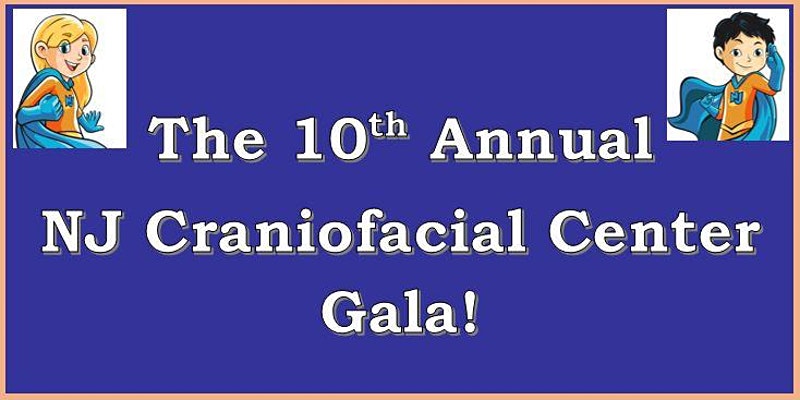 Dear Friends,
Our top priority during this current health climate is the health and safety of you and your families. We have decided to postpone the gala to the Summer of 2021 to do our part to ensure the utmost comfort, flexibility and safety for our friends, families, colleagues, and event staff during this joyous event.
The NJ Craniofacial Center's Annual Gala has a tentative date of Tuesday July 27, 2021, 6:00PM, at The Park Savoy Estate. We hope to move it up sooner if a date becomes available!
Thank you in advance for your patience and understanding! We hope 2021 will be a better year for all. We thank those who have already purchased tickets and donated to the event.  We are very grateful! If this change in date affects your ability to attend the event, we hope we can still count on your support!
The NJ Craniofacial Center's Gala helps to benefit Developing Faces Organization, Operation Smile and the Foundation of Morristown Medical Center. These great organizations help to underwrite the cost of the Gala so that 100% of your gift will go directly to helping children and families overcome craniofacial challenges.  Among the types of help your generosity supports, we are hoping to be able to reschedule Developing Faces mission trip to Guatemala! As you can well imagine, we anticipate a tremendous increase in demand for our services as the impact of the COVID-19 pandemic will be felt for years to come.
Thank you for being a critical part of NJ Craniofacial Center and New Jersey's caring community.  Let us pray for those whose health and livelihood have been directly impacted by the pandemic and also the millions who, indirectly, will be impacted in numerous other ways.
Sincerely,
The NJ Craniofacial Team

WE ARE HAPPY TO TO BE ABLE TO RESCHEDULE OUR GALA AND LOOK FORWARD TO HONORING:
Dr. Catherine Mazzola, Director of NJ Craniofacial Center
Dr. Jane Aronson, Director of WWO & three patient families!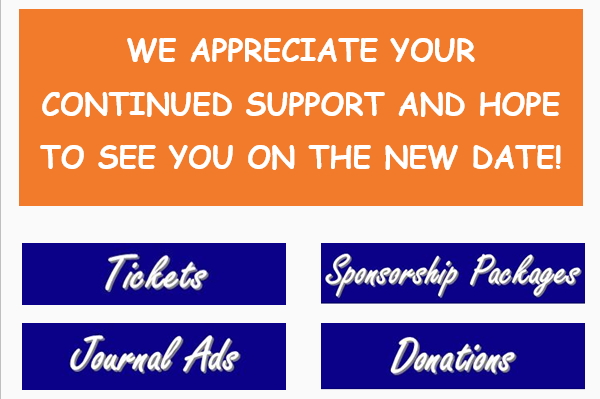 For any questions or more information please contact
Christina Sarcona:
csarcona@njpni.com or 973-326-9000 Ext. 157
The NJ Craniofacial Center
131 Madison Ave, 3rd Floor
Morristown, New Jersey 07960