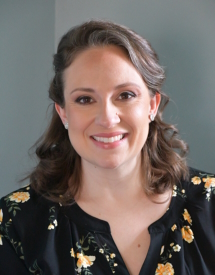 Carina Torres, PT, DPT, PCS
Carina earned her Doctor of Physical Therapy degree from Rutgers University after completing a bachelor's degree in physiology and kinesiology from the University of Florida. Carina has 10+ years of pediatric physical therapy experience working in early intervention, private practice, schools, and hospital-based outpatient rehabilitation. She earned her Pediatric Physical Therapy Specialist Certification in 2018.
She is most interested in helping to improve and restore function in children of all abilities so that they may thrive in their homes and communities. She has experience working with infants and children with a variety of diagnoses including torticollis, plagiocephaly, developmental delay, motor incoordination, genetic disorders, and neuromuscular disorders.
Carina has served in the role of clinical instructor to many Doctor of Physical Therapy students, guiding and mentoring them throughout their pursuance of a physical therapy degree. She is part of the adjunct faculty for the Rutgers Doctor of Physical Therapy Program, Pediatric Physical Therapy. Carina is also involved in research as a physical therapy consultant for pharmaceutical clinical trials as they pursue interventions for patients with functional neurological impairments.
Carina is a member of the Admissions Committee for the Doctor of Physical Therapy Program at Rutgers University. Awards and honors include,  American Physical Therapy Association, Section on Pediatrics, New Professional Award and Scholarship for Combined Sections Meeting 2016 and American Physical Therapy Association Emerging Leader Award, 2015.
She continuously seeks out opportunities to gain more knowledge related to her daily clinical practice. She has accomplished this by being an engaged member and leader of the American Physical Therapy Association, attending advanced clinical education courses, and being independently motivated to seek out valuable evidence- based research.
University
Internship
Externship
Languages Spoken
English
Specialty
Physical Therapy
SCHEDULE A CONSULTATION
To schedule a private consultation with NJ Craniofacial Center, please call our office or request an appointment online. We look forward to your visit.
131 Madison Avenue, Third Floor, Morristown, NJ 07960
Visit NJ craniofacial center for all of your child's craniofacial needs