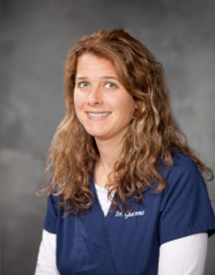 Mary Beth Giacona, DDS
Dr. Mary Beth Giacona is certified by the American Board of Pediatric Dentistry. She graduated from Columbia University's College of Dental Medicine and completed her specialty training in Pediatric Dentistry at Columbia Presbyterian Hospital. She is currently an Assistant Clinical Professor in the Department of Pediatric Dentistry at Columbia University and a member of the Craniofacial Team at both New York Presbyterian Hospital and Morristown Medical Center.
Location(s)
Medical School
School of Dental and Oral Surgery, Columbia University, New York, NY
Residency
New York Presbyterian Hospital, New York, NY
Board Certifications
Yes
Languages Spoken
English
Specialty
Pediatric Dentistry
SCHEDULE A CONSULTATION
To schedule a private consultation with NJ Craniofacial Center, please call our office or request an appointment online. We look forward to your visit.
131 Madison Avenue, Third Floor, Morristown, NJ 07960
Visit NJ craniofacial center for all of your child's craniofacial needs