Check out our latest ad below:
Infants, children, and adolescents with craniofacial anomalies have complex problems related to facial appearance brain growth, feeding, speech, hearing, breathing, dental and oral-maxillofacial development, and psychosocial development.
The NJ Craniofacial Center is an independent group of highly-trained physicians, dentists and specialized therapists who compassionately treat babies and children with a wide range of congenital and acquired craniofacial conditions.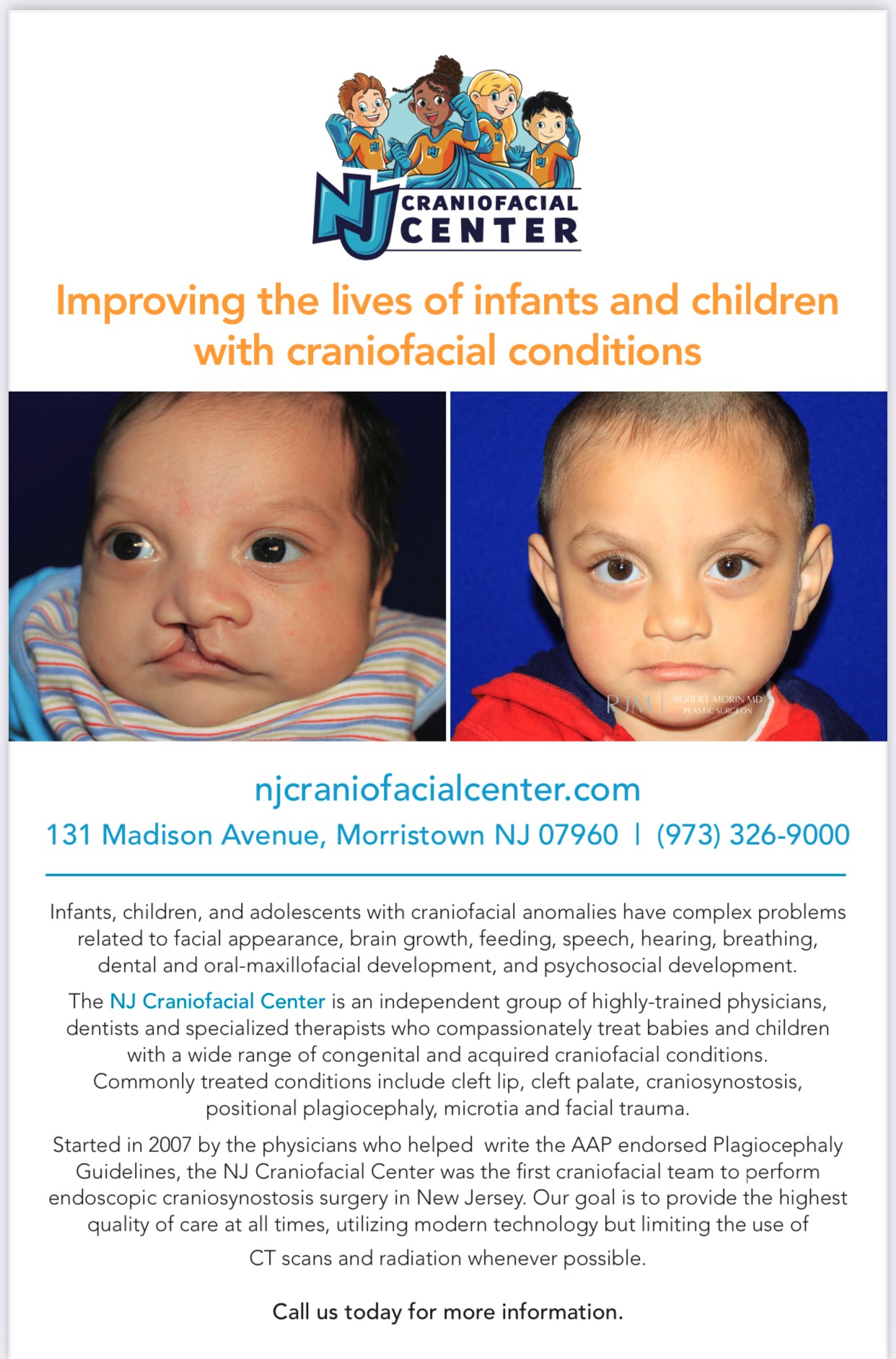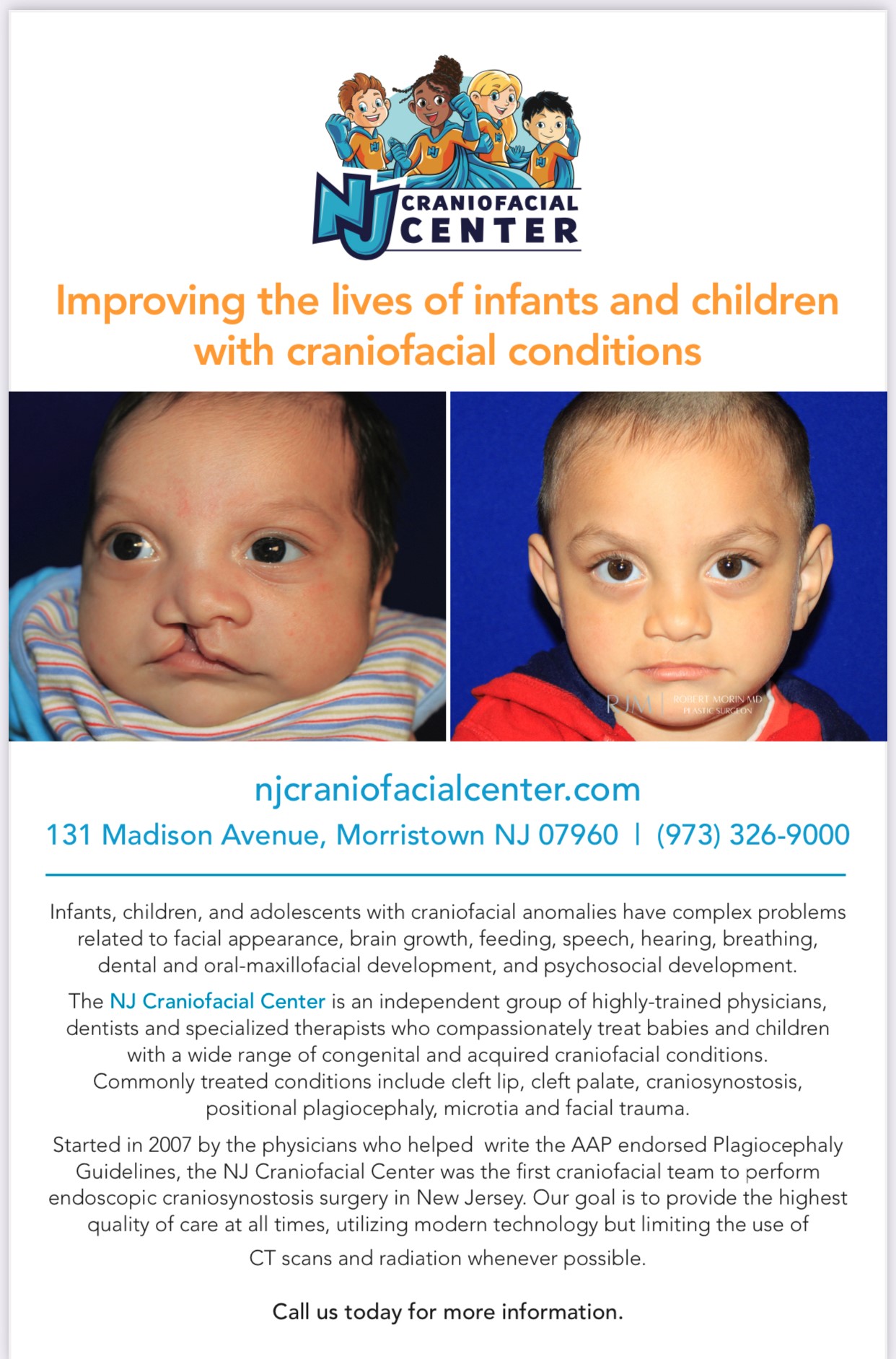 SCHEDULE A CONSULTATION
To schedule a private consultation with NJ Craniofacial Center, please call our office or request an appointment online. We look forward to your visit.
Visit NJ craniofacial center for all of your child's craniofacial needs